There's No Substitute for an Experience
Members Receive
Full access to members-only calendar of Events.
Premiere access to industry-specific forums and invite-only luxury soirees
Members-only savings on products and services from Eventsy affiliates
Professional Perks – we'll set you up with someone in our network that matches your career interest
More member benefits
About&nbsp Us
Eventsy is New York City's hottest upscale social company providing exclusive events and experiences for its members. Events range from weekly business networking happy hours in a relaxed environment, intimate signature dinners and vineyard tours, to riveting kayaking adventures, paintball competitions and rock climbing expeditions.
Achieving a work/life balance is becoming increasingly unattainable in today's fast-paced world. Planning your social life shouldn't be a chore or another item on your "to-do" list. Eventsy is dedicated to planning your social calendar and to bringing back the fun in your life.

What Members are Saying
"

Eventsy is the way to go.

If you're looking for a company to help you host a seamless event, Eventsy is the way to go. I have worked with Eventsy professionally as they help organize and host my company's events. I cannot express how great it feels to finally attend my events and to have a professional team helping so that I can concentrate on hosting and socializing with my members.

Maria A.

Yelp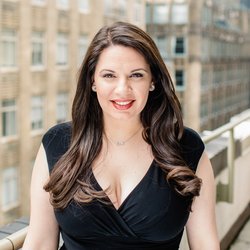 "

My go-to company for live events.

I was fortunate enough to attend the launch party of Eventsy nearly 2 years ago and subsequent networking events they have held and always love the high quality venues, events, and most of all, the people that show up. Whether you are looking for something to do in NYC, or are simply looking for help in running your upcoming events, Eventsy is a great company to work with! Very satisfied with my membership."

Manolis S.

Yelp


"

Keep up the great work!

I have been tremendously inspired by the people of Eventsy and am grateful to have been introduced to their awesome events. Very appreciative for the attention to detail in presenting purpose and value by this organization! Phenomenal job and am looking forward to participating with them in the coming year! Keep up the great work!

Yusuf W.

Yelp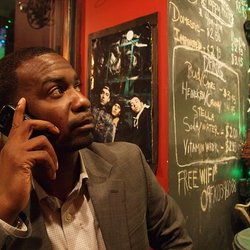 "

I had a fantastic time.

Definitely one of the better events I've been to in NYC, and the reason I say that is not because of the location (or the drink specials) but because of the people. If you have a chance to attend an event hosted by Eventsy, do it. You will regret nothing.

Katherine C.

Yelp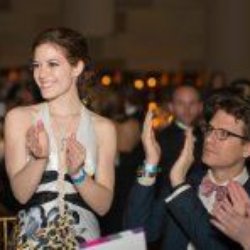 Path to Prosperity Live!
Have you been doing all the "right" things but continue to be frustrated because you're not getting the results you want? Do you think if you were...
Details
Avoiding Legal Landmines & Financial Potholes
Diane Pollack & BIG - Do you not really know all the necessary legal practices for your business because you never spent the time to investigate it...
Details
Pampering, Wellness and Style Soiree
Calling all professionals of NYC! You are invited to join Eventsy and the WeWork Times Square community for a night of quality...
Details
Member of the Month
Jasmine BriggsMeet Jasmine, one of our favorite recurring guests at our monthly events such as those catered specifically to professional women. We met Jasmine through Dolls of the City and it has been a pleasure to get to know her and connect her to some of our other life coach affiliates.